Son of Zebedee Ministry is a Christian Missions Organization
A daughter or son of Zebedee is called by Elohim overseas to fish in foreign lands
among various people groups whenever and wherever Holy Spirit leads hintergrundbilder die sich bewegen kostenlos herunterladen. Alleluia!
According to Scripture, two brothers, James and John, were the sons of Zebedee.
When Jesus called these fishermen to "come and see" they dropped their nets, left
their family business in their father's care and joyfully obeyed Christ following Him download adobe stock images.
Read Mark 1:16-20 ~
Son of Zebedee Ministry is a Global Missionary Alliance
James and John exemplify our fishing ministry herunterladen. We genuinely, humbly, and with
a fullness of heart encourage and invite believers who hear our Master calling them
to "come and see" by contacting us to volunteer overseas download bubbles for free. James and John were
among Jesus' closest companions. When the dead daughter of a synagogue official
was raised back to life, Jesus "allowed James and John" to witness download www wunderweib de anleitungen free of charge as pdf. Read Mark 5:35-37 ~
Christian Mission Organization Global Missionary Alliance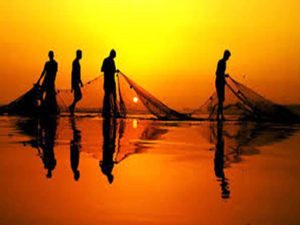 You may freely contact us at our humble Son of Zebedee Ministry with questions regarding overseas mission service download app op macbook. We will get back as soon as possible. There are multiple assignments and opportunities for those who are genuinely called to labor for the white fields where the end-times Kingdom harvest is ripe; but, unfortunately still in this post-modern day and age the laborers are too few motivation letter template. Where are the Lukes (Colossians 4:14)? Where are the Lydias (Acts 16:11-15) Where are the Clements (Philippians 4:3)? We especially encourage introductions from those who are convicted by Matthew 9:35-38 ~ Luke 10:1-11 ~ and John 4:34-38 ~ in the Gospels youtube videos auf android herunterladen. Furthermore, if Pauls' journeys laboring through out Asia Minor convict your spirit then please introduce yourself to our Christian Mission Organization Global Missionary Alliance wie kann ich von tvnow downloaden.

We do not require fees at any stage of a believer's inquiry or active service

. Our online form is to the left Download windows 10 login screen images.

"… whoever serves, serves by the strength that EL ROI supplies—that in everything ELOHAI may be glorified through Jesus Christ. To Him belong glory and dominion forever and ever. Amen." 1 Peter 4:11 ~